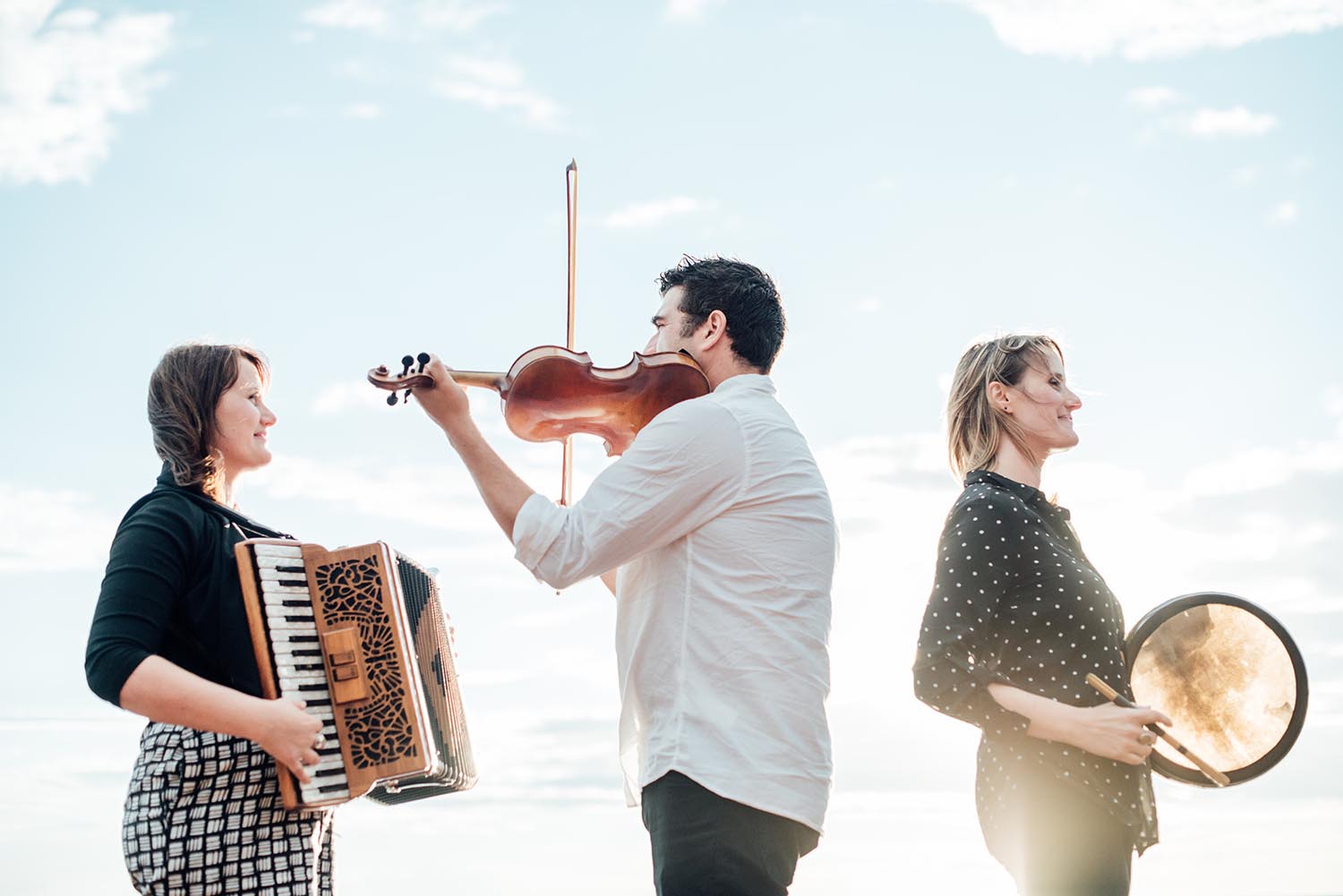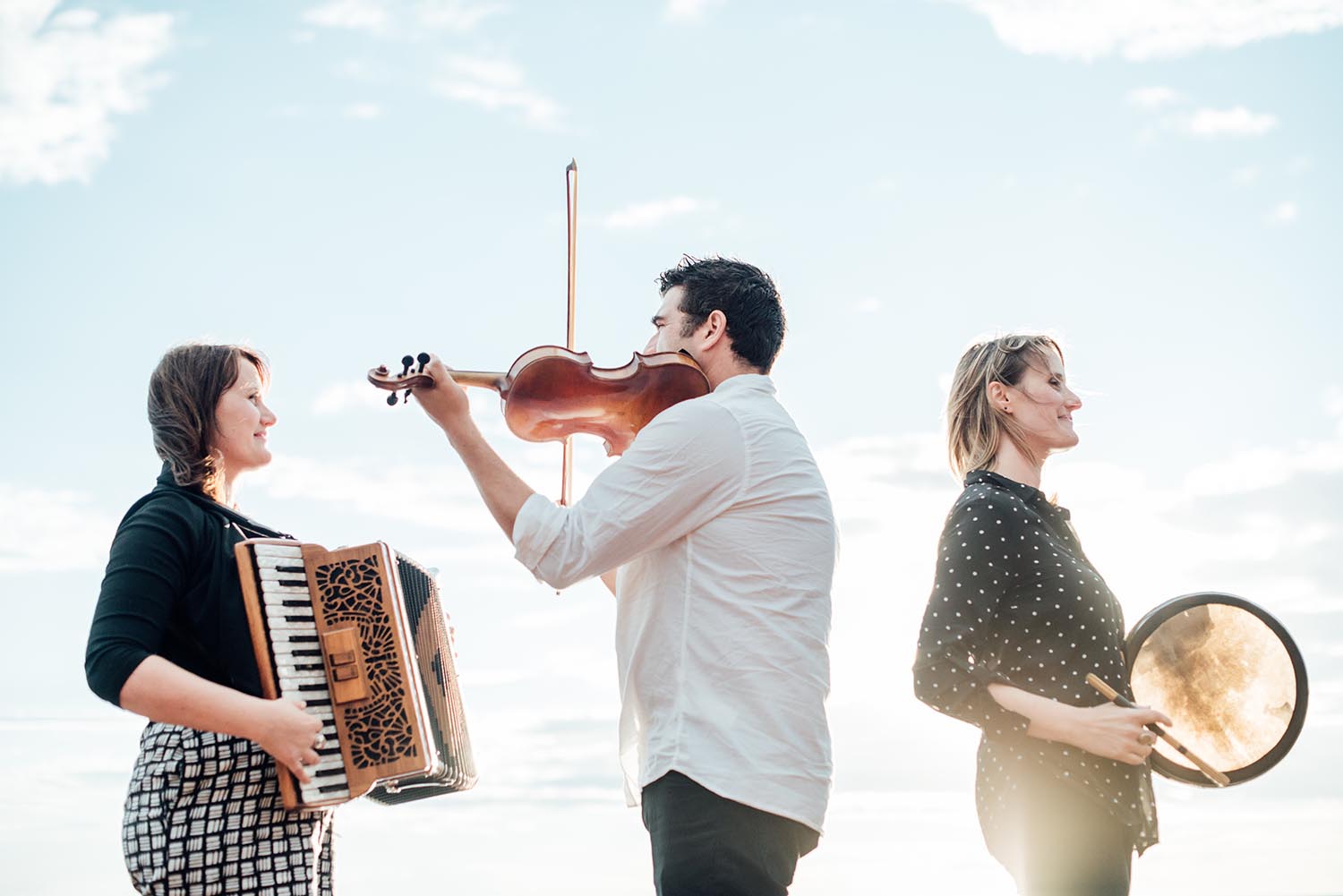 Powerhouse trio Vishtèn has been recognized worldwide as an ambassador of Acadian culture. The Canadian band has dazzled audiences with its fiery blend of traditional French songs and original instrumentals that fuse Celtic and Acadian genres with modern rock sensibilities and indie-folk influences.
With members hailing from Prince Edward Island's Evangeline region and the most remote reaches of Québec – the windswept Magdalen Islands – twin sisters Emmanuelle and Pastelle LeBlanc join musical forces with Pascal Miousse to create a sophisticated sonic signature that combines tight vocal harmonies, layered foot percussion, and virtuoso acoustic instrumentation.
THE SHOW
Horizons (released in 2018) features a combination of original compositions that, faithful to Vishtèn's signature style, amalgamate current and traditional musical genres, as well as traditional Acadian texts and tunes. The contagious rhythm
of Vishtèn's foot percussion and mouth music continue to merge effortlessly with the fiddle, guitar, accordion, octave mandolin, whistles, piano, bodhrán and jaw harp, offering a musical experience that illustrates their vision of the world all while demonstrating the richness of traditional sounds. For this new album, the artists have chosen to go one step further by featuring new instruments such as the electric guitar and piano as well as extended jigs and catchy song melodies in a variety of styles, all while maintaining their usual rooted sound.