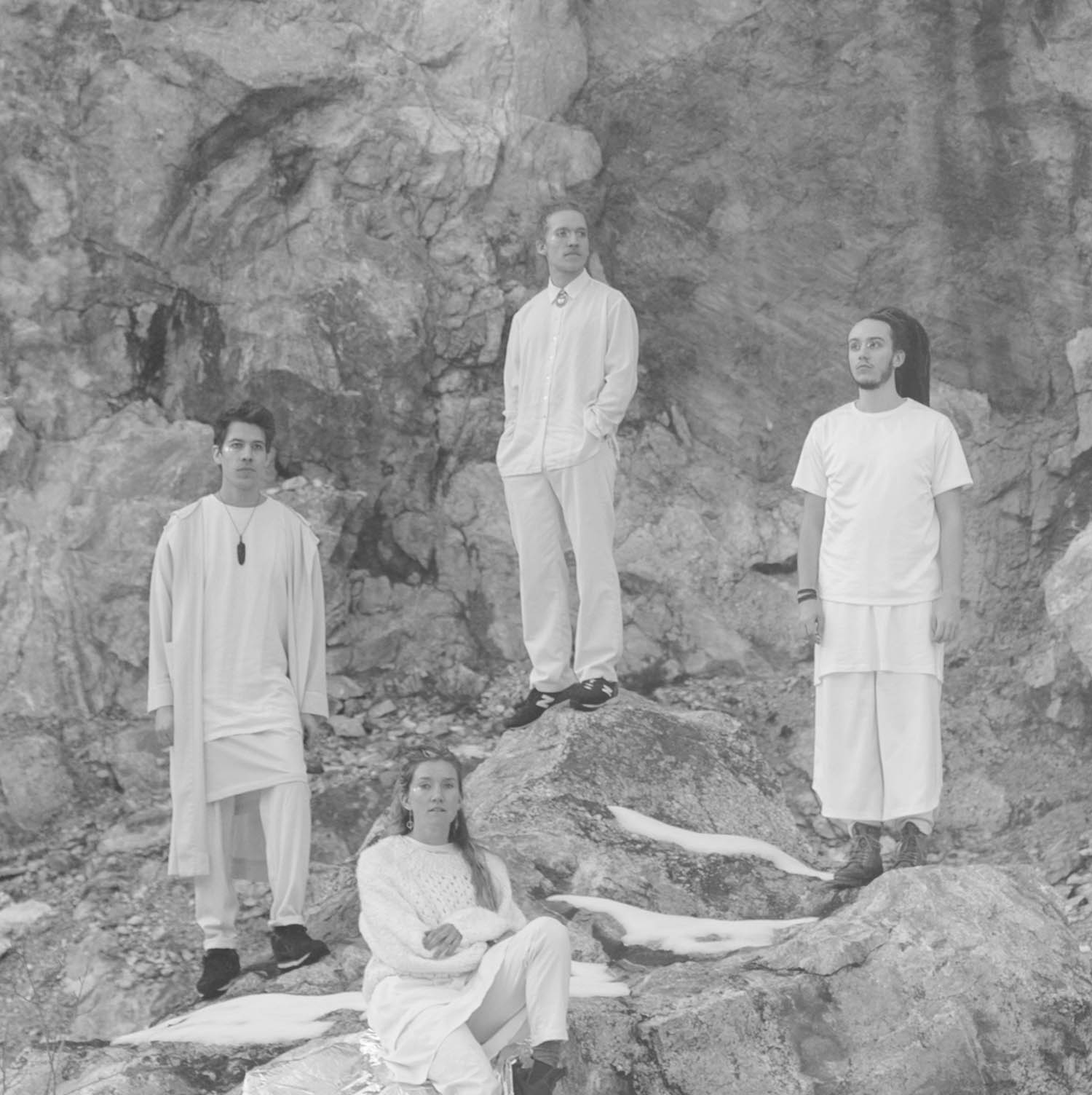 Ten years on the forefront of the Swedish folk music scene!
"The most uplifting protest music I've ever heard."
– Lira Music Magazine (Sweden)
Kolonien is a four piece family band from Sweden, reinventing their roots with rich vocal harmonies, fierce melodies and rhythms.
Fiddle-star Anna Möller and her cousins; the string plucking brothers Arvid and Erik Rask, together with their neighbour and percussionist Mischa Grind, all grew up with the traditional folk music deeply embedded in the family.
Their musical journey started in their teens, when they left their countryside home to travel around Sweden as protest singers in the Swedish Green movement. After more than 500 concerts in 14 countries and several collaborations with high-profile Swedish, as well as international, artists they have established themselves as one of the most prominent bands in the new wave of Swedish folk.
"Kolonien creates their own world on the folk music map. A generous world that is both playful and serious. They want their music to go beyond the usual stories."
– Jury Swedish Folk & World Music Awards – Newcomer of the year 2013
In 2012 they released their debut album Clockwise (Nataraj Records) for which they were awarded as newcomers of the year at the Swedish Folk and World Music Awards, and the follow-up album Drömmarnas Land was released in 2015.
In 2018 the band took a huge step onto the international world music scene. Sparked by a successful showcase at Folk Alliance International in January 2018, Kolonien now frequently tours the folk music circuits in the United States and Canada and is steadily building a following around the world. In 2020 they will celebrate ten years as a band with the release of their third album (through the new Swedish label Supertraditional) and tours in Scandinavia, North America, Italy, Germany and Great Britain.
Kolonien is surely a band to keep an eye on in the years to come!
"Future stars of Swedish folk"
– Lira Music Magazine
Official showcase artist at:
Folk Alliance International 2018
Mundial Montreal 2018
NERFA 2018
Folk Music Ontario 2019