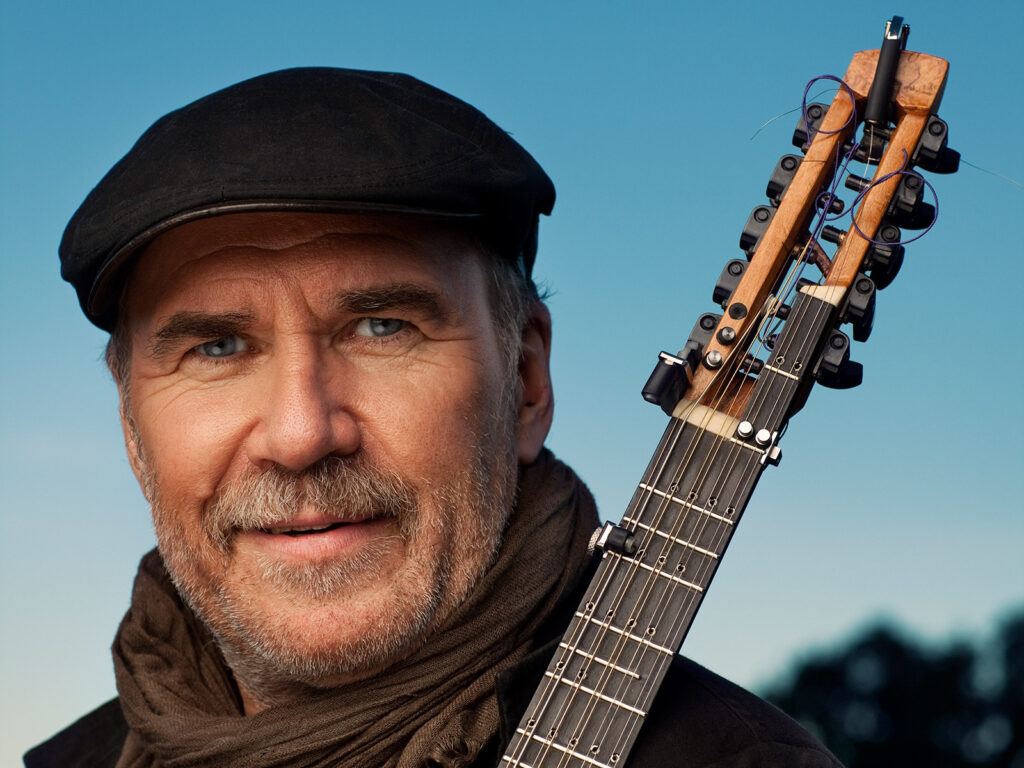 Ale Möller- Constantly exploring
Territory: Global
Multi-instrumentalist, folk/world music pioneer, and eight time Swedish Grammy winner Ale Möller (born in 1955) is constantly exploring.
Firmly anchored in traditional music, Möller has been a guiding light, expanding the borders of Scandinavian folk music in groups and/or projects such as Filarfolket, Nordan, Frifot, Stockholm Folk Music Big Band, Ale Möller Band, and Ale Möller Trio.
Ale, who has received several medals from His Majesty the King of Sweden, began in jazz. His favorite was Clifford Brown, and the trumpet his primary instrument.
Since then, he's embraced music from various origins and cultures, as well as instrumentation. After his initial trumpet period, he fell in love with Greek music – which evolved into collaborations with composer Mikis Theodorakis – and the Swedish folklore tradition, especially from the Dalecarlia province. Möller was a central figure in the search for new directions and sounds in Swedish folk music during the 80's and 90's. The 80's saw the release of five albums with Filarfolket, as well as several under his own name.
Improvisation is an important component in Möller's musicianship, exemplified by world music group Enteli (1985-1995). The same desire for freedom and improvisation in a folk music context, characterizes Möller's and Lena Willemark's two trend-setting and very successful "Nordan" albums. In the group Frifot, Möller and Willemark are joined by one of Sweden's most celebrated and respected fiddle masters, Per Gudmundson. Frifot's album "Sluring" (2003) was awarded the Manifest Prize and nominated for a Swedish Grammy.
In 1998, Ale formed the Stockholm Folk Music Big Band – a "world orchestra" made up of 14 musicians with roots in different parts of the globe. He later formed the Ale Möller Band, a multicultural sextet that won a Swedish Grammy award for their 2003 debut album, "Bodjal".
The 2010 project "Oerhörda röster" (incredible voices) also featured singers from different geographical places, as well as spaces of the musical world, performing together with Ale Möller and his band. These included Christian Zehnder (yodel), Wimme Saari (Sámi joik), Kristina Hansson (soprano), Hosoo (Mongolian throat singer), and Svante Drake (human beatbox).
More recently, Ale has formed the Ale Möller Trio together with pianist and keyboard player Mats Öberg and guitarist/percussionist Olle Linder – who continue to explore what they refer to as "folk fusion" and a musical laboratorium.
Ale's contribution was seminal to the success of the Swedish Christmas folk tour production, "Jul i folkton", which also included three albums (2006-2016).
Ale composes music for films and theater, and also for both symphonic orchestras as well as big-bands, chamber orchestras and wind orchestras, and has been working as Artist in Residence for the concert houses of Gävle and Vara.
In 2015, Ale received the Sir George Martin Award. Ale has worked as the advisor for legendary Senegalese singer, and Polar Music Prize recipient, Youssou N'Dour. He is a professor in World Music in Sweden, Finland and Denmark. Ale Möllers most recently; 9-piece world/jazz group is XENOMANIA!