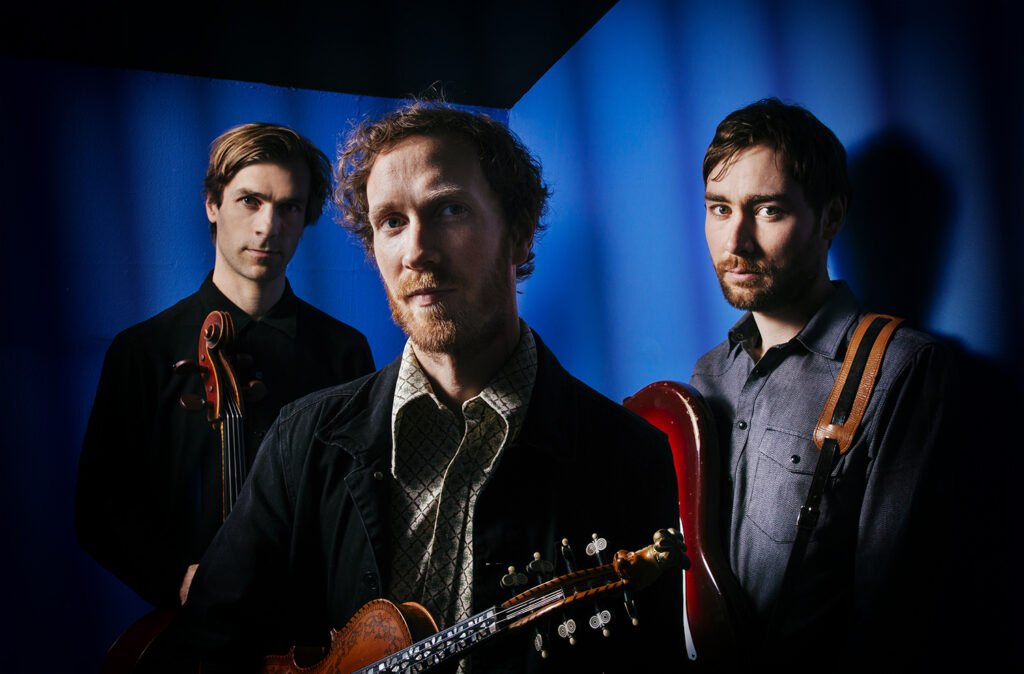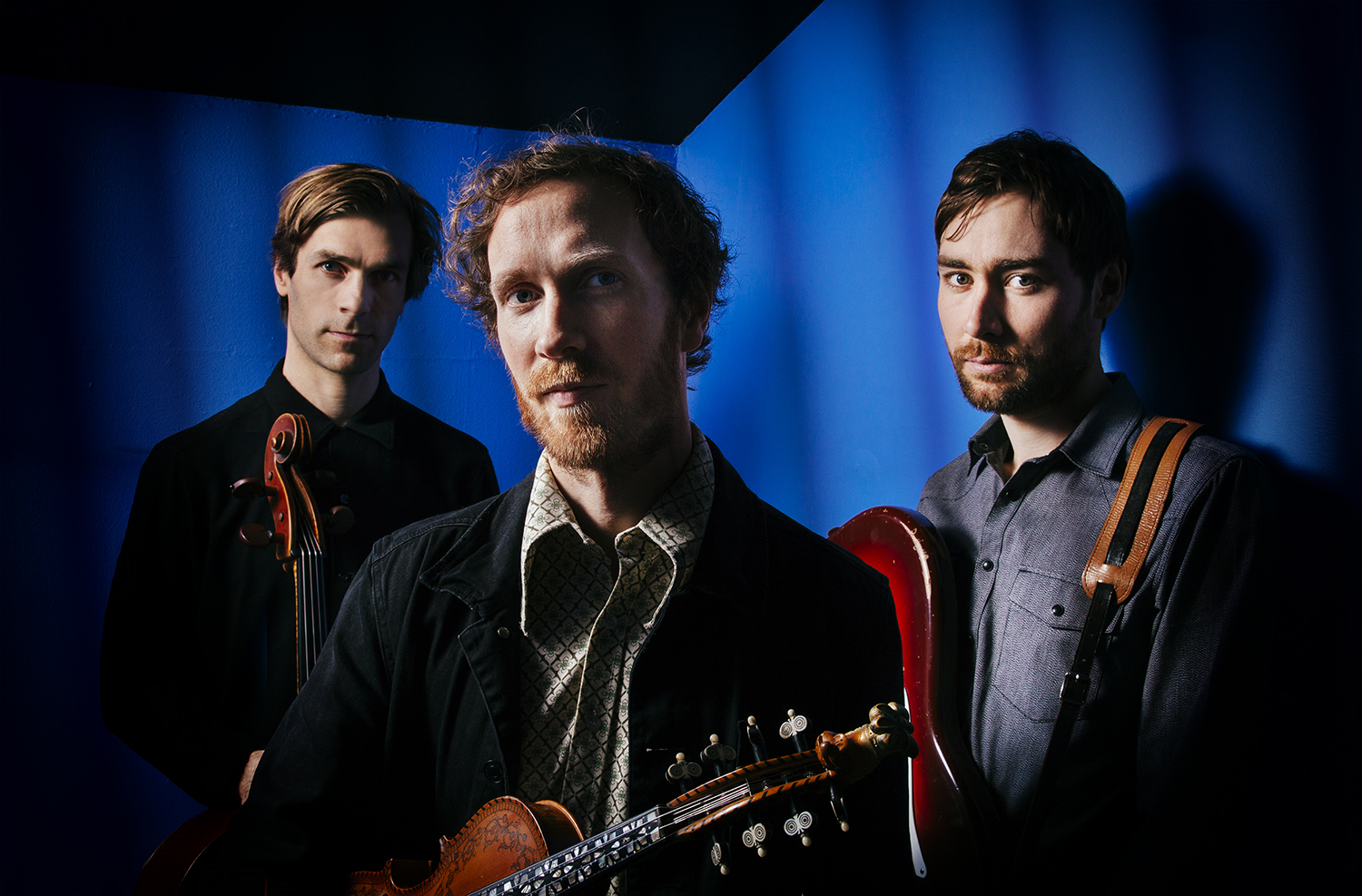 Norwegian fiddler Erlend Viken has teamed up with guitarist Marius Graf and cellist Leo Svensson Sander, creating an original expression that really stands out. This led to a long string of glowing reviews for their albums Frie Tøyler (Free rein) in 2014 and Nykomlingen (The newcomer) in 2017.
"Spacious and rugged stuff from Norway. Nykomlingen is a truly collaborative, adventurous CD."
– Songlines
"One of Norway's hottest bands."
– Svenska Dagbladet
"This is music that hits home, whether you're a fan of folk, rock or blues."
– Adresseavisen
"The strength of the compositions and the power of interaction creates a music of pure genius."
– Bladet Folkemusikk
"There are tracks here that take their place on any best of-playlist you can imagine."
– Lira
The trio is touring actively both in Norway and abroad, and have gained many fans across the genre boundaries through their energetic live performances. Guitar and cello interacting with the fiddle gives the listener a raw acoustic experience based on Norwegian and Swedish traditional music, while also inspired by American old time music, rock, desert blues and improvisational music.
All the trio's members are sought after musicians, and have played with several of the biggest names in rock, pop, jazz, hip hop and folk music in Scandinavia.