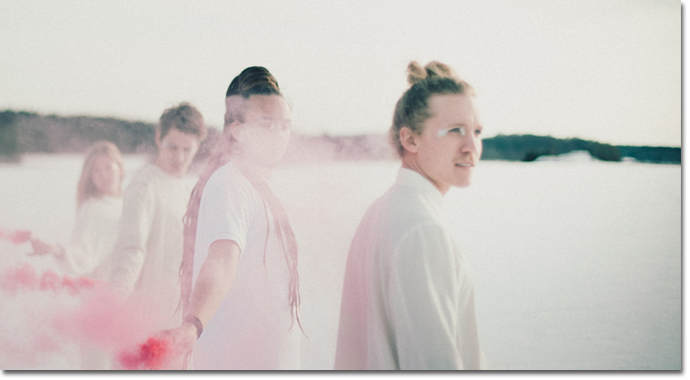 Biography
Kolonien

is a four piece family band.
A "big year" champion birdwatcher, his brother a housebuilding father of two sons, their neighbor a percussion explorer of four continents and their cousin Anna Möller, the star fiddler of the band who's also the daughter of Sweden's living folk music legend Ale Möller.
They grew up with the traditional music scene, deeply embedded in the family. As Kolonien they reinvent their roots with their rich Swedish harmonies, both instrumentally and vocally.
Their journey started in their teens, when they left their countryside home to travel around Sweden as protest singers in the Swedish Green movement. When they got invited to perform at a Zanzibar festival in Tanzania in 2010, things really started taking shape. It was meant as a onetime gig, but the songs and the conversations of change fell in place unexpectedly well and they decided to start a band and write their own songs.
Kolonien have released two albums. Twice prized and awarded at the Swedish Folk and World Music Awards. Also twice nominated for one of their offspring projects Världens Band for which they've gathered thirteen musicians from six countries.
"The most uplifting protest music I've ever heard"
(Lira Music Magazine, Swe)
"I got surprised, happy and enticed. Just like the rest of the audience. Blimey, this concert was amazing!"
(Täppas Fogelberg, Radio P1, Swe)
"Kolonien creates their own world on the folk music map. A generous world that is both playful and serious.
They want their music to go beyond the usual stories."
(Jury Swedish Folk & World Music Awards)
Anna Möller
– violins, vocals
Arvid Rask
– guitars, mandola, vocals
Erik Rask
– bass guitar, vocals
Mischa Grind – percussion, vocals
---
---