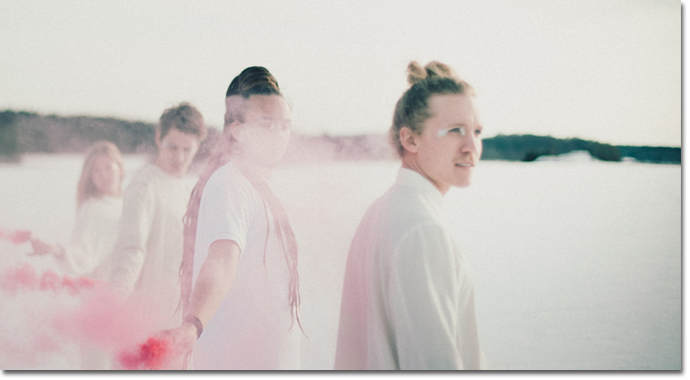 Biography
Kolonien
is a four piece family band that grew up with the Swedish folk music deeply embedded in the family. Ale Möller, who is a Swedish living legend of folk and world music, is the father and uncle of these four cousins that started already in their early teens, then as Dylan-inspired protest singers in the green movement of Sweden. In 2010 they got invited to play at a festival at Zanzibar where both the music and their lyrics developed to form the very charistic sound of Kolonien- dynamic compositions that enters the twentieth century, but still stays true to the roots. 
"The most uplifting protest music I've ever heard"
– Lira Music Magazine (Swe)
2018 started of real hectic for the band that was invited for an official showcase at Folk Alliance International in Kansas City, USA. They managed to do eighteen successful showcases and will be back for a first US tour in November 2018 and summer 2019. 2017 was kind of a "year off" for the band, and they are now back full of inspiration and new musical ideas. We are looking forward to their third album to be released summer 2019.
Kolonien has released two albums and an EP ("Clockwise","Sammanhang" and "Drömmarnas Land"), twice prized and awarded at the Swedish Folk and World Music Awards. Also twice nominated for one of their offspring projects Världens Band for which they've gathered thirteen musicians from six countries.
"Kolonien creates their own world on the folk music map. A generous world that is both playful and serious. They want their music to go beyond the usual stories."
– Jury, Swedish Folk and World Music Awards
Even though the teens are not more than a happy memory these days, Kolonien have kept the idea of writing music about topics that matters and their common interest of society and politics has still a central part in their music. Kolonien is now established as one of the more prominent new acts on the folk music scene today. T
hey have played more than 
400 concerts
 around Scandinavia and abroad and have collaborated with several Swedish and international artists. The band has a great experience of playing 
school concerts
 and
 workshops
, primarily for primary- and secondary school, but as well for pree school, high school and university students.
Mischa Grind – percussion, vocals
Anna Möller – violins, vocals
Arvid Rask – guitars, mandola, vocals
Erik Rask – bass guitar, vocals
---
---