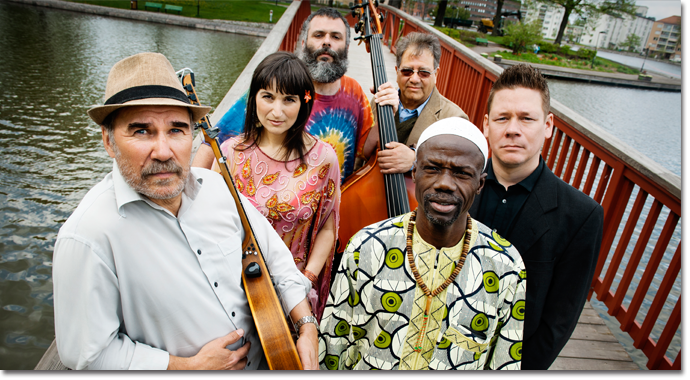 Biography
The members of Ale Möller Band have shifting musical backgrounds and together they create world music not necessarily rooted in each individual member's background, but rather in the strength of their musicianship.
During the last two years, Ale Möller Band have worked intensively, touring the Nordic countries, Portugal and Japan, and released the new album entitled "Argai" (which means "Welcome, come in!" in the West African fula language).
The album was released in the autumn of 2012.
Musically, the album contains each band member´s entire spectrum of musical influences. As with earlier album, the material weaves together new and traditional styles from all over the world together.
Ale Möller (various instruments), Maria Stellas (vocal), Mamadou Sene (Vocal), Magnus Stinnerbom (vocal, mandolin, accordion), Sebastian Dubé (upright bass) and Rafael Sida Huizar (drums)
---
---