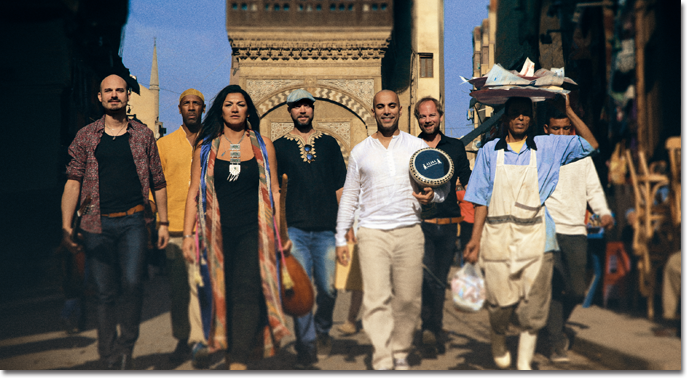 Biography
Tarabband, a word game on Tarab and Band, is a six-member group founded in 2008 by Iraqi Egyptian Nadin Al khalidi and Swedish Gabriel Hermansson in Malmö, Sweden. A cross-cultural musical experience resonating tarab; the universal feeling when emotions and music become one. Tarabband's music takes of from Malmö, travels via Paris and the Mediterranean to Cairo and Baghdad creating the band's original compositions and sound.
The group's front figure and vocalist Nadin Al khalidi (awarded "Tradition bearer of the year" at Swedish World Music awards 2014) fed from Iraq in 2001 arriving to Sweden as a refugee. Her lyrics merge political and social topics along with questions around identity, survival and love; always striving for peace and tolerance between the diferent cultures. Weaving the personal element into the songs allows Nadin to share stories and her stories of war: "Some people and stories we never hear of. The least we could do is share their stories."
It also paves the way to Tarabband's Arabic young audience to relate and connect with Nadin's lyrics in a way that is relevant with the current challenges young people are facing in the Middle East. Whether it's Iraqi, Egyptian, or Swedish, Nadin celebrates her triple identity, a mix that is culturally rich.
TARABBAND won the award "Best Group of the year 2017" in Sweden's Folk and World Music Awards.
Nadin Al khalidi – vocals, saz, guitar / Gabriel Hermansson – oud, guitar, vocals / Dan Svensson – percussion, fute, vocals / Filip Runesson – violin / Romain Coutama – bass / Stephan Jarl – percussion, vocals
---
---