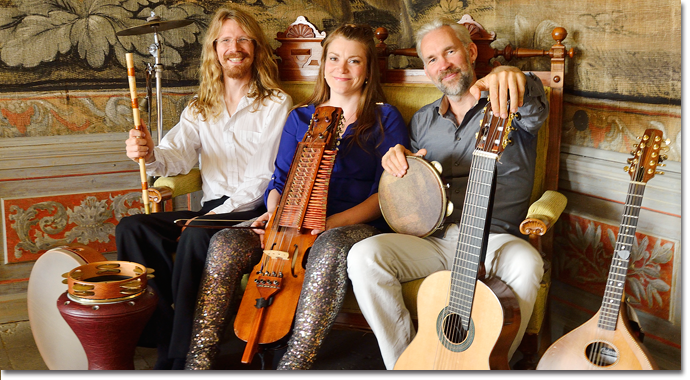 Biography
ODE is a band with a sound full of rhythmic influences from Sweden, West Africa, Brazil and the Middle East and focuses on groove.
ODE consist of three glimmering stars in the Swedish folk music sky: Olle Linder (percussion, guitar, vocals), Dan Svensson (percussion, vocals, guitar) and Emilia Amper (nyckelharpa and vocals).
Their chemistry, as people and musicians, is extraordinary and they build their repertoire solely on original, newly composed, material. The lyrics have a contemporary feel, and are inspired by things that concern us here and now. Their debut album was released in June 2013 and have been touring since, in the Nordic countries, Europe and the US.
ODE is now working on new material due to be released in 2018.
Virtuoso and groovy Swedish music with influences from the whole world.
Emilia Amper, Dan Svensson, Olle Linder
---
---