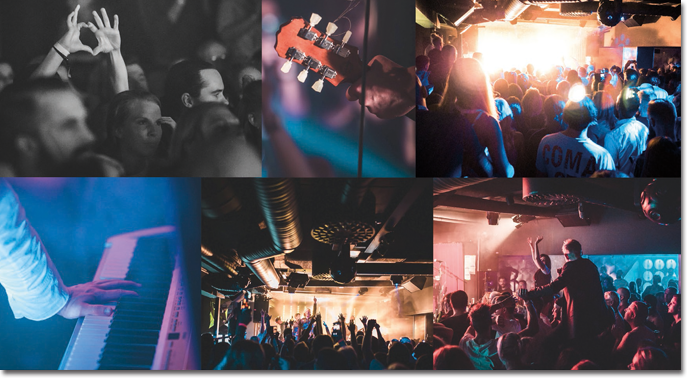 About
Nordic Music Highway is a tour concept aiming to contribute the exchange and mobility of the emerging artists from Norway, Sweden and Finland. The aims is to create a network of high quality venues from these countries that could be used as a tour route – Nordic Music Highway – that represents new, high quality Nordic music. By finding two venues from each of the country as well as possible other partners, the purpose is to create a continuous tour concept that could be a framework for the further development.
The Nordic Music Highway team consists of Björn Bunes MTA Production (NO), Hilda Sandgren, MTA Production (SE), Riitta Huttunen and Sirpa Lahti, Maetka (FI) and Julia Palmu, project manager (FI).
The pilot project of Nordic Music Highway is planned to take place in 2018. The pilot will include two 6-shows tours on the Nordic Music Highway tour route, at the chosen venues. The touring artists will be from Norway, Sweden and Finland representing the new and highquality Nordic music scene. For both of the tour we will choose one duo/trio from each of the country that will tour together. In other words, each of the Nordic Music Highway concerts would have three performing acts. The project is focused on emerging artists and genres like contemporary folk, jazz and electronic music, excluding the well established mainstream artists. The tours will be curated by excperienced music professionals and experts of Nordic music.
The pilot tours would take place in 2018. Besides the tour production and planning, the brand "Nordic Music Highway" will be launched during the spring.
---
[/ezcol_1third_end]
---