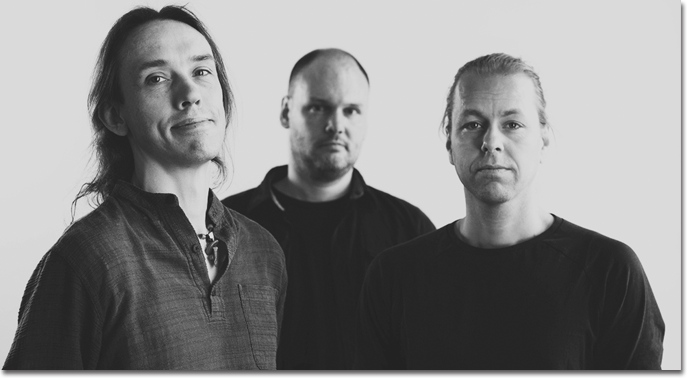 Biography
Bazar Blå – three master musicians from Sweden who have spent the last twenty years refning their sound and defning a space of their own in the world music scene. To celebrate 2016 they will release their 6th album and premiere a fully new repertoire.
Bazar Blå creates new music that manages to be just as Swedish as it is globally irresistible. Using percussion, bass-guitars, bass-mandola and nyckelharpa – an ancient Swedish folk instrument – this trio has many addictive ways of spellbinding listeners.
2016 marks their 20th anniversary as a trio. To celebrate this remarkable collaboration they have created a totally new repertoire, which will be released as their 6th album. Seven very intense years since their last recording serve as the backdrop of an extraordinary musical road trip and this next evolutionary step of Bazar Blå's unique sound.
Over the last few years the trio's existence has been far from obvious. However, on the edge of giving up, some important experiences once again proved that the musical magic is just as addictive as when the first steps were taken. So – dear listener – Bazar Blå are ready for new adventures!
"The role of Swedish musicians and their impact on the world's music scene is undeniable. Bazar Blå is yet another proof of the thriving and prosperous musical culture of the nordic countries. The virtuosos of this trio ofer a palette of unique sounds and a deep intimacy that no listener can avoid relating to. Although loyal and respectful to their Swedish roots, Bazar Blå humbly shapes their boundary- free musical net so fne that ears become keen to get caught in it!"
Ramin Sadighi – Hermes Records, Iran – Winner of WOMEX 15 Professional Excelle
---
Genre: Contemporary Swedish Crossover
Territory: Global, Middle-East, USA, Europe and Asia
Follow Bazar Blå:
Listen
---