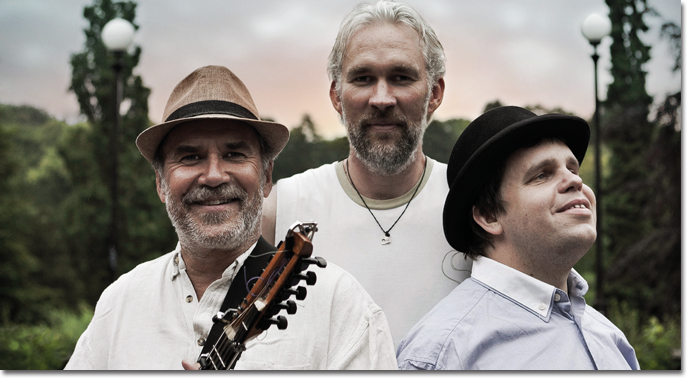 Biography
Ale Möller, Mats Öberg, and Olle Linder.
Sweden's best, and most constantly present multi instrumentalist, Ale Möller meets Mats Öberg, the pianist and keyboard player who plays whatever occurs to him. Olle Linder (percussion), another great folk musician in the folk music, makes the trio complete.
The band first saw the daylight during some sporadic summer gigs 2012. A mini tour during 2013 was an astounding success.
After that the band decided to work hard and to continue to explore a musical world that they have named "Folkfusion".
Ale explains it as "a music lab and venue for genre rock and loose musicians"!
The band has recorded new material due to be released in 2018.
---
---